Win A Spot In Des Rocs' Live Show + Virtual Lounge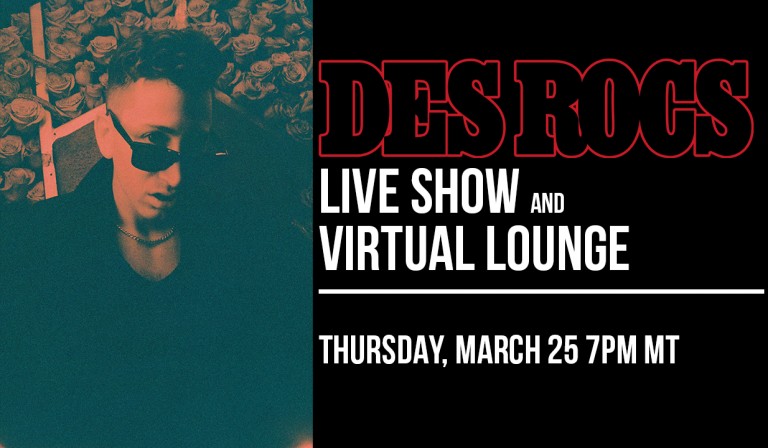 Des Rocs is doing a livestream event on Thursday, March 25 at 7pm (MT) and we have your chance to win your way in!
This will be a multi-camera, full production, full band experience that allows the viewer to pick the best camera angle they want, and even be able to interact Des Rocs. He will be able to see the viewers as he performs, and he'll take some questions at the end of the set with interested winners!
This contest is now closed. Thank you to everyone who signed up and congrats to our winners! Check your email for your link and instructions for the livestream! 
Winners will be notified by email by Wednesday, March 24th. Must be 18+ to win.