Crowley
X1039 Mornings
Send Email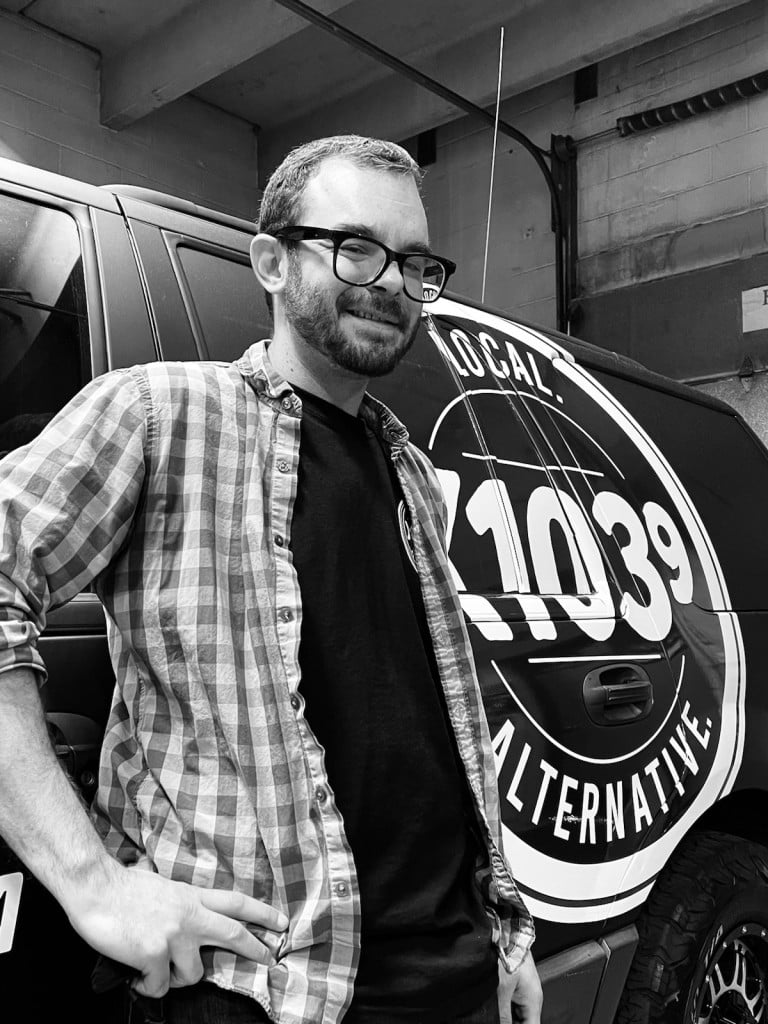 10 things you need to know about Andy.                        
Top 5 concerts you've ever seen?
 – Chris Cornell unplugged – Salina, KS 2011
– Jeff Mangum (Neutral Milk Hotel) – Lawrence, KS 2013
– the Mountain Goats – Lawrence, KS 2010
– War, Cheech and Chong – Topeka, KS 2014
– Flaming Lips – Kanrocksas, 2011
What are your hobbies? Writing stories and piano tunes
List two pet peeves. Sweating (mine) and the sound of chewing (others and mine)
What's your favorite holiday and why? Halloween, it's rocker's Christmas. The freaks get to rule the roost for the whole month, and candy in holiday shapes is better than the normal shapes.
What's your favorite family tradition? Maybe not my legit favorite, but my favorite to tell people: Every easter, we take some hard-boiled eggs and cut em up. Then the oldest family member puts a dollop of horseradish on a piece, and feeds it to the next-youngest while saying "Na Zdorovie" (which we were always told was Polish, but is actually Russian), then repeat down the line. This tradition inevitably results in screaming, crying, and occasional vomiting from the younger family members.