Weezer surprises Writers Guild Strikers with acoustic performance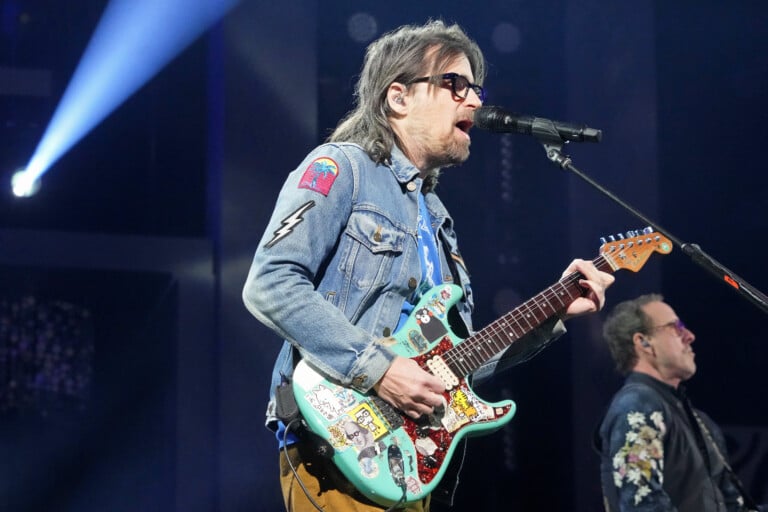 Weezer surprised striking TV and movie writers on the Writers Guild of America (WGA) picket line with an acoustic performance outside Paramount Pictures' iconic Los Angeles location this week. Imagine Dragons recently also brought live music to the WGA picket line.
While some picketers were thrilled with the performance(s), others had conspiracy theories that media companies were "pulling out every weapon in their arsenal to stop the writers strike," alluding to not enjoying either concert.
See reactions on Twitter below:
paramount pictures pulling out every weapon in their arsenal to stop the writers strike but not even being subjected to an acoustic weezer concert is enough to break the picket line 🙌 stay strong, writers https://t.co/w978bMMWQI

— /Ben/ (@sharcootery) May 18, 2023
What happened? This happened!!! Gah! Impromptu performance at the Paramount lot! Thanks @Weezer for keeping our spirits up and supporting the writers on the picket line! Best Day Ever!!!! #WritersStrike #WGAStrong #WGAstrike #weezer pic.twitter.com/iGhivf3RfF

— Brittney Jeng (@PurpleBJenga) May 18, 2023