The Postal Service Announce Live Album "Everything Will Change"
The album was recorded when the band was on tour in 2013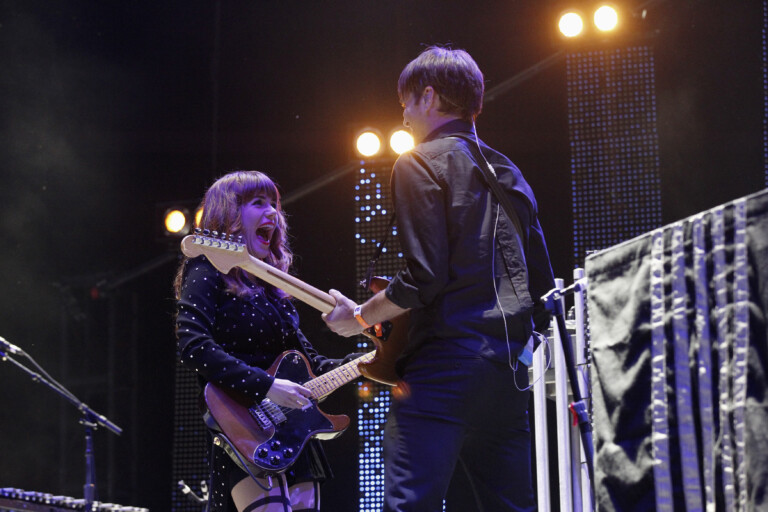 The Postal Service announced a new live album Everything Will Change. It was recorded in 2013, when Ben Gibbard, Jimmy Tamborello, and Jenny Lewis were touring to commemorating the 10th anniversary the band's one and only studio album, Give Up. The double LP is set for release on September 8th, 2023, and will include Postal Service classics we all know. In addition, there's a bonus track "(This Is) The Dream of Evan and Chan," which was originally released in 2001 under Tamborello's other artist name Dntel, as well as a cover of Beat Happening's 1985 tune "Our Secret" to honor their Washington indie rock predecessors.
You can preorder Everything Will Change now, HERE.
Here's a track list:
01. The District Sleeps Alone Tonight
02. We Will Become Silhouettes
03. Sleeping In
04. Turn Around
05. Nothing Better
06. Recycled Air
07. Be Still My Heart
08. Clark Gable
09. Our Secret [Beat Happening]
10. This Place Is a Prison
11. There's Never Enough Time
12. A Tattered Line of String
13. Such Great Heights
14. Natural Anthem
15. (This Is) The Dream of Evan and Chan [Dntel]
16. Brand New Colony
The Postal Service and Death Cab for Cutie are getting ready to hit the road for their co-headlining anniversary tour celebrating 20 years of both Give Up and Transatlanticism respectively. Both bands will also headline Riot Fest this September. Catch them at The Mission Ballroom three nights in a row, September 26-28. Get your tickets HERE!