Fatboy Slim worked in a cafe during lockdown
Celebrities! They're just like us, right??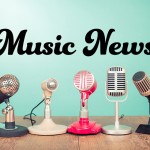 DJ Fatboy Slim turned to helping out at the community cafe he owns when the Covid-19 lockdown forced him to scrap concert plans last year.
Fatboy Slim has owned the Big Beach Cafe in England for years, and he stepped up to help serve customers and deliver food when staff had to quarantine.
After 10 months, they lost three quarters of their staff so he was enlisted to help. Slim said it was really good for his mental health to get out of the house and talk with people. Slim said his cafe is really popular with those taking daily walks, and it's one of their stops, so it really helped him to be able to speak with others, rather than sitting around all day doing nothing.
Fatboy Slim is gearing up for a tour in the UK later this year…hopefully.