32nd Annual Super Show and Swap Meet
March 26 & 27 at the Norris Penrose Indoor Event Center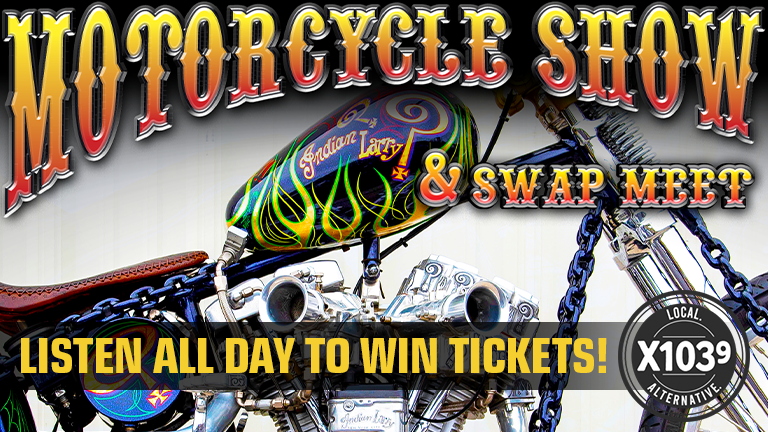 X1039 Welcomes the 32nd Annual "Super Show" Motorcycle Show & Swap Meet! It's all going down at the Norris-Penrose Event Center (1045 Lower Gold Camp Road just off of 8th Street.)
Free Parking, custom & antique motorcycles on display, live music, beer garden, 175 swap meet tables and a HUGE charity auction! Food & Drink, kids zone and coloring contest.
30th Anniversary Colorado Tattoo Competition! Colorado's longest standing tattoo contest.
Listen to win tickets all day long, starting Monday March 14.
For more information and to purchase tickets, hit up pro-promotions.com