X1039's New. Now. | Sundays from 5p-7p
What's New. Now. with Cate explores brand new music weekly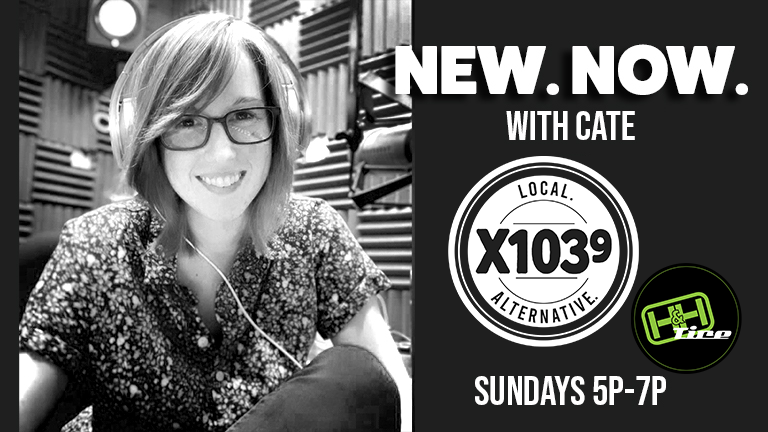 Join Cate, X1039 Music Director, Sundays from 5p-7p as she brings you brand new music weekly in X1039's New. Now.
Each Sunday, you'll get brand new releases from the week, plus new music that should be on your radar. Make sure to follow along each Sunday with our weekly playlist, plus listen to the new episodes of our What's New Now every Friday to hear us deep dive into our favorite new music of the week.
Here's the full playlist from Sunday, January 16.
1. Glass Animals- "I Don't Wanna Talk (I Just Wanna Dance)
2. Muse- "Won't Stand Down"
3. Pavement- "Be The Hook"
4. Alt-j- "Hard Drive Gold"
5. Hippo Campus- "Ride Or Die"
6. Legacy- "Burn Scars"
7. Cannons- "Purple Sun"
8. Lucius- "Next To Normal"
9. Foals- "Wake Me Up"
10. The Wombats- "If You Ever Leave (I'm Coming With You)"
11. Placebo- "Try Better Next Time"
12. Gayle- "ABCDEFU"
13. Modest Mouse- "The Sun Hasn't Left"
14. Bob Moses- "Love Brand New"
15. Bring Me The Horizon- "Die4U"
16. Yungblud- "Fleabag"
17. Jack White- "Taking Me Back"
18. The Lazy Eyes- "Fuzz Jam"
19. Christian Lee Hutson- "Rubberneckers"
20. Gang of Youths- "In The Wake Of Your Leave"
21. Summer Years- "Small World"
22. The Smile- "You Will Never Work In Television Again"
23. Whole Damn Mess- "Some Big Something"
24. Wilderado- "Head Right"
25. Turnstile- "Mystery"
26. Spoon- "The Hardest Cut"
27. Sam Fender- "Seventeen Going Under"
28. Bleachers- "How Dare You Want More"
Also, follow us on Twitter @x1039radio and let us know what you're liking each week!
Powered up by H&H Tire!
New Now Interviews
X1039 Screen Time with Polyplastic