X1039's New Now | Fridays at 6p
eXperience New Music with Shawn Fridays at 6p!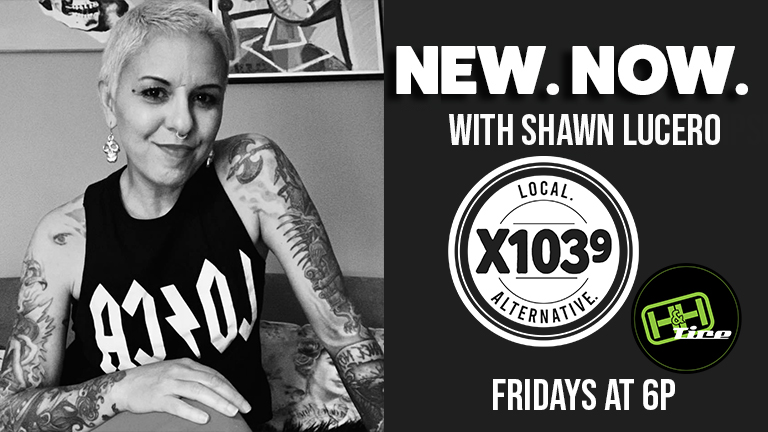 Also, follow us on Twitter @x1039radio and let us know what you're liking each week!
NEW NOW PLAYLIST | FRIDAY AUGUST 12th
BROKEN BELLS- SATURDAYS
TITUS ANDRONICUS- GIVE ME GRIEF
THE AQUADOLLS- BEACHY
YEAH YEAH YEAHS- BURNING
MICHIGANDER- STAY OUT OF IT
PANDA BEAR & SONIC BOOM- EDGE OF THE EDGE
PIXIES- VAULT OF HEAVEN
ANTI-FLAG – FIGHT OF OUR LIVES Ft.Tim McIlrath, Brian Baker

Powered up by H&H Tire!