Carly Evans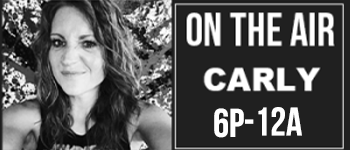 Carly Evans is a 20-year radio veteran, newly-wed, proud dog mom, wine, craft beer, hiking/outdoor enthusiast and, of course, a giant music fan.
She's also the co-host and producer of The Troubadour Podcast, featuring personal, in-depth conversations with singer songwriters, touring artists, and music industry professionals.
If you're a vampire, an early riser, or just a raging insomniac.